Long sections of this part of the trip are already forgotten, whispers lost in the wind noise of 500km+ days across open country. On such days the focus tends to be on the next destination, and the good experiences don't become cemented until they have the context of a past and a future built around them. The worries, boredom and sore throttle hand are forgotten quickly—by being surmounted they amount, in hindsight, to nothing.
One memory was delivered fully-formed: leaving Oviedo on the AP66 up into the mountains under moody skies, entering a tunnel and emerging, on the other side of the pass, into glorious sunshine. Shouting inside my helmet; it felt like I'd arrived.
My mood at this stage of the trip would vary greatly with the weather. On the bike and camping you're out in it all the time. But after this section of the trip I was getting back into the routine of stocking up during the day, finding somewhere to camp with an hour or two's light remaining then getting up with the sun, driving until I found a warm cup of coffee, and somewhere to sit and trace the previous 24 hours onto the map. Being methodical with even the most simple things helps.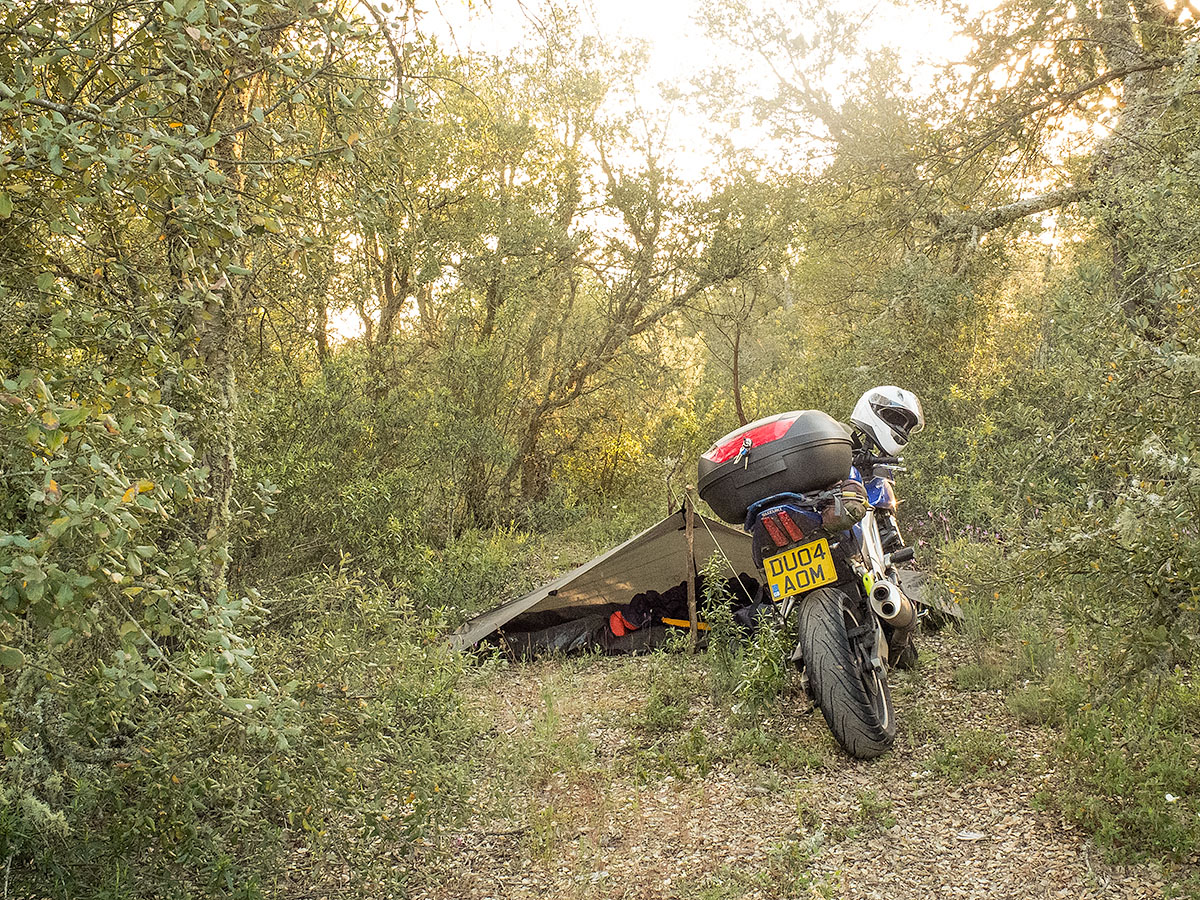 Stealth camping tip: radio masts often have access roads which are dead ends with lots of potential spots.
Finding time to edit and upload the photos on the go isn't too tough, but these updates are about 1500km behind. Hopefully I'll have the chance to catch up somewhat over the course of the next week.
—